No-Sweat Landscaping and House Cleaning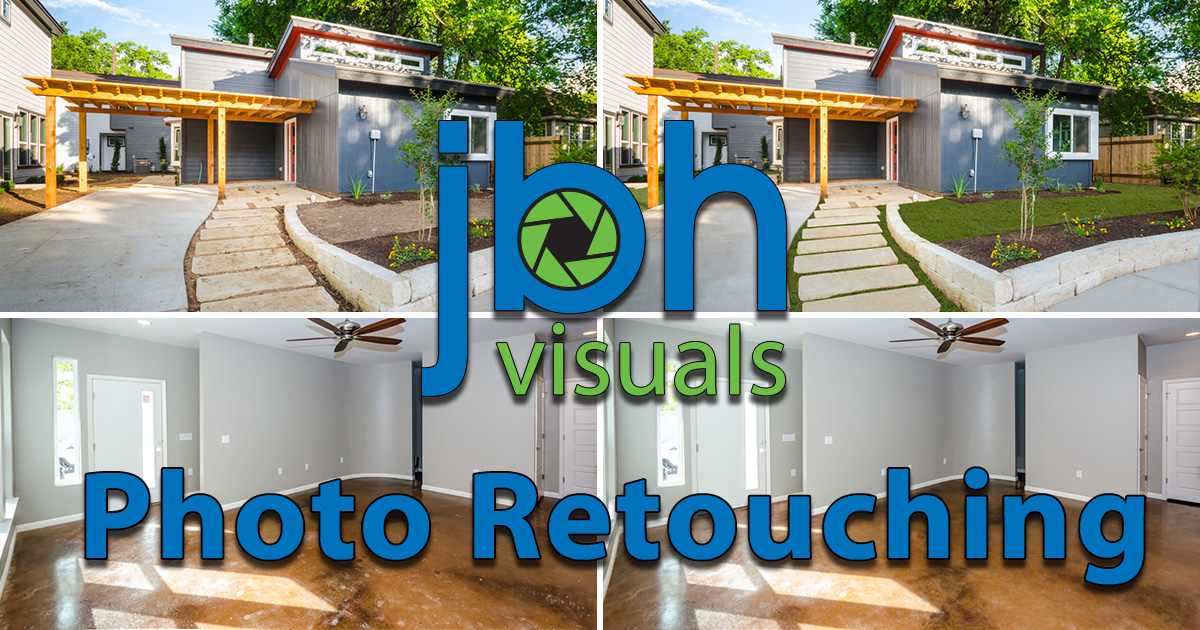 Last week, I shot three new houses for a friend down in Austin. The houses were ALMOST ready for listing, but there was finishing work remaining on each of them. The landscaping was not done yet. Driveways and walks were muddy; floors were dusty. There was a temporary utility pole in one yard, and some rubble in the yards. But because of the pressure to get these houses on the market, my friend asked me to shoot them as-is and Photoshop where necessary.
See How I Added Grass, Cleaned the Driveways, and Mopped the Floors Without Breaking a Sweat!
NOTE: Click on the two top slideshows to see them larger.
Getting Rid of Dirt, Adding Grass
Cleaning the Floors
More Before and After Shots
Here are the listings for the two houses which went on the market (a third house had already been sold): House One, House Two.