Goodbye, Old Friend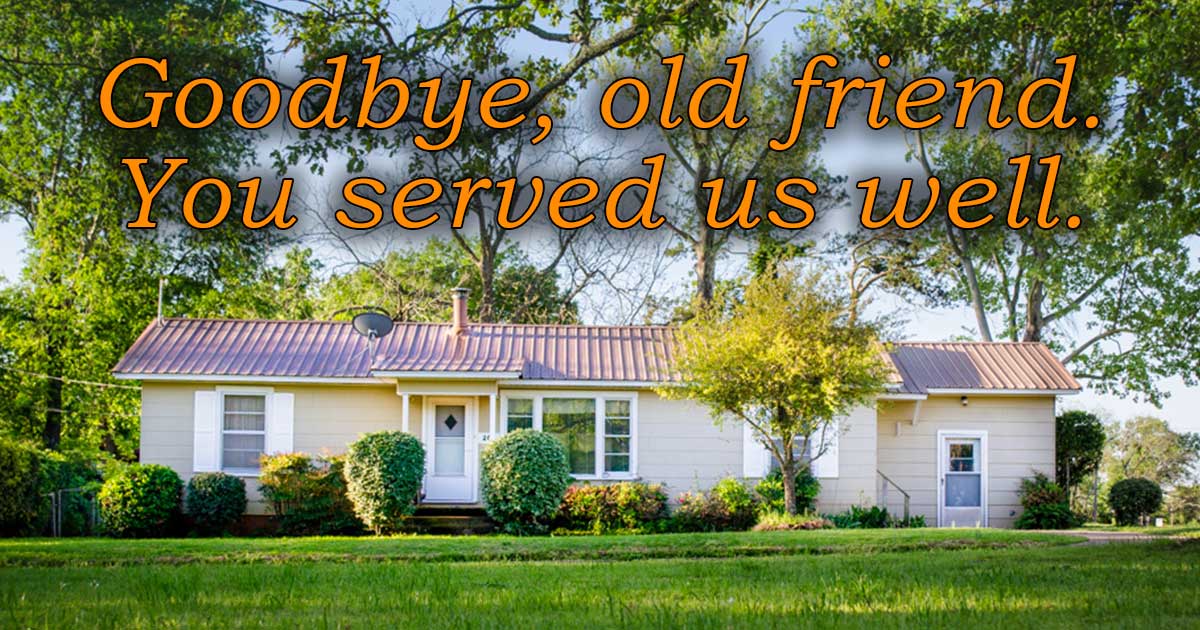 When friends ask me to photograph a house they are selling, I usually give them a copy of the photographs that I gave their Realtor. So many memories are bound up in the home where they were formed. We picture our mothers and fathers, brothers, and sisters, sons and daughters in the spaces we shared with them.
So This One is For My Own Family
When we moved to the States from Mexico in 1970, Mom and Dad were as poor as any other missionary couple. They were surely hard-pressed to come up with the down payment on the dumpy little house that a Realtor showed them in Van, Texas. It was a well-built house, but the property had been neglected. The back yard might as well have been a horse corral, but without any horses. The soil still felt abused by an oil gusher that came in on this spot 40 years before.
But Mom and Dad set to work. With the steady discipline that characterized their entire lives, they turned that little corner property into a cozy cottage in the middle of a neatly-manicured garden. Since I mowed the lawn, I was glad each time Mom devoted more of the back yard to her flower gardens.
After Mom passed away ten years ago, the flower gardens retreated. But Dad did his best to retain the beauty she had created. More importantly, he practiced such hospitality that the little house was often full of lovely friends and their delightful children.
Dad passed away last December. Since I was responsible for the security of his now-empty home, I didn't even put his obituary in the paper. Why let burglars know about an empty house when I was 70 miles away?
Well, today we close on the sale of the house. A new couple will soon be living there. May the memories they form in this house be as wonderful as those that we formed there over the last forty-seven years.
Here are some of the photographs I took for our Realtor, and for us: